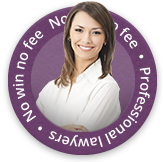 A family of travellers killed when a Russian airliner crashed on Sunday have been promised accident compensation.
The Boeing-737-500, belonging to a branch of the national airline Aeroflot, was on a flight from Moscow to Perm, near the Ural mountains.
Aeroflot, the company at the heart of Russia's worst plane crash since 2006, has said that it will pay out accident compensation of up to £50,000 for each person lost.

Twenty One Foreign Passengers On Board
Twenty-one foreign passengers were on board the Aeroflot Nord flight.
One witness reported, "It was burning while still in the sky and it looked like a falling comet."
General Gennady Troshev On Plane
General Gennady Troshev, a close ally of prime minister Vladimir Putin, was also on the plane.
No Confirmation Whether Compensation Accepted
As yet there is no confirmation as to whether the affected families will be accepting the accident compensation offer. It is possible that some may decline the payout and instead claim compensation through a personal injury solicitor.
Make A Personal Injury Claim
If you feel that you may have a legitimate reason to make a claim for personal injury following an accident or injury which you have sustained which was not your fault in the past 3 years, you may be able to make a claim for compensation. Contact our team today to find out how we may be able to help you win the compensation that you deserve. You can either contact us by calling the number above or by completing the initial online injury claim form so that we can come back to you to discuss your situation in more detail, and in confidence of course.