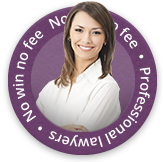 School children who wrote to their local labour candidate to highlight their concerns about road safety near two schools have sparked a campaign about road accident risks that has seen backing from a local MP.
Sarah Owen, parliamentary candidate for Hastings and Rye, received a letter from pupils at St Paul's and Sandown Primary School expressing their worries about the lack of safety measures on the roads near the schools. She said: "I was moved to act when primary school pupils first wrote to me, expressing their concerns about speeding traffic outside schools."
Following the letter a campaign was set up by Sarah and it has now received support from Birmingham and Northfield MP and Shadow Road Safety Minister, Richard Burden who met the school children last week.
Campaign Focuses On Working With Children And Teachers
The campaign aims to work with both teachers and pupils to bring in more road safety measures including a 20 mph speed limit, the saving of lollipop men and women who face losing their jobs as well as safety barriers being put in place and a new crossing.
Mr Burden said: "At St Paul's I had the chance to meet the school's lollipop lady, who has been there for 20 years, and whose job is now threatened by cuts from East Sussex County Council. At both schools I heard directly their concerns about children being able to get to school safely.
He said he would be giving his full backing of the campaign and encouraged people to sign the petition which is being run by pupils from Sandown School.
Making A Road Accident Claim
Road accidents that involve children can be particularly upsetting and despite many schools and local authorities having ample safety measures in place, accidents can unfortunately still occur. If you or a member of your family has been injured in a car accident or road accident that wasn't your fault then it is possible you could make a personal injury claim.
Claiming for a road accident is often a straight forward process beginning with an initial consultation with a qualified road accident lawyer. First Personal Injury lawyers are experienced in dealing with all different kinds of road accidents. If you would like to find out about the validity of your injury compensation claim then please get in touch with us on our national accident helpline on 0800 808 9740 or complete one of our online accident claim forms and one of our no win no fee solicitors will get back to you.