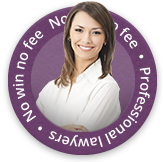 ABI Says Current Personal Injury System Too Slow
The Association of British Insurers (ABI) said the current personal injury claims system is too slow and is plagued by high legal costs.
Implementation of Government Proposals Could Mean Claims Settled Faster
It said if proposals made last year by the government were implemented, then claims could be settled much faster.
Average Motor Accident Claim Takes 730 Days To Settle
The ABI said that the average motor accident personal injury claim took 730 days to settle.
250,000 Car Crash Related Personal Injury Claims Last Year
There were 250,000 personal injury claims last year associated with car crashes, with 80% being non-contentious, so why does it take so long to settle them.
The ABI believes that they could be dealt with in a quarter of the current time.

Calls for a new system
A year ago the government suggested that a new time scale should be introduced for such claims.
Under that proposal, lawyers would have five days after being contacted by a claimant to let insurers know that a claim might be made.
Insurers would have 15 days for a motor claim and 30 days for a workplace or public liability claim to decide if they were going to settle or not.
And if a settlement could not be agreed, then the case would go to a district judge for a decision.
Mr Hadrill said this would be very much to the benefit of claimants.
ABI Calls Supported By Employers Organisation And Citizens Advice
The ABI's call for the government to get a move on has been supported by employer's organisation the CBI, and Citizens Advice
Make A Personal Injury Claim
If you feel that you may have cause to make any type of accident or injury claim for compensation, then you should contact our team of experienced personal injury solicitors without delay, as time limits do apply in most cases. Either call us on the number above or use our quick and simple online injury claim form so that one of our team can come back to you to discuss your situation in confidence and advise accordingly.