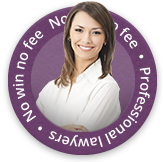 An 11-year-old boy has been awarded £1,800 in an injury compensation claim after being injured while trying on shoes in a sportswear shop in Edinburgh.
The boy, who cannot be identified, was trying on trainers at a branch of JJB Sports in Edinburgh when he was struck by a drawer on a stock trolley.
Injury Left Him With A Scar
He suffered a cut and his shirt was torn at Fort Kinnaird Park in March 2007, which has left him with a scar.

JJB Sportswear Giant Sued
His mother, from Musselburgh, sued the sportswear giant on his behalf.
She claimed against the company over its duty of care to prevent accidents.
Lawyers For Company Argued Against The Case
Lawyers for the company claimed the accident was caused by the boy's own carelessness and argued it was not foreseeable that the metal trolley – likened to a filing cabinet – would cause injury.
But they accepted the employee had failed to properly look out for customers and children and had not been given training on how to use the trolley.
Lower Settlement Figure Agreed
The child's mother had originally been seeking £6,000 for her son's personal injury claim but the lower figure was later agreed.
Case Heard At Edinburgh Sheriff Court
The case was heard at Edinburgh Sheriff Court by Sheriff Frank Crowe, QC, who awarded £1,800 to the boy for his pain and suffering.
Have You Been Involved In A Car Accident – Not Your Fault?
If you have been involved in a car accident which was not your fault in the past 3 years you may be able to make a claim for compensation for your injuries. Contact our team of expert personal injury and accident lawyers today to find out if we can help you to make a claim.