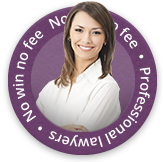 A woman who sustained injuries when a pile of doormats fell on her in a hardware shop received £20,000 in compensation. Accident claims of this nature are fairly common and it is the responsibility of shop owners to take reasonable measures to ensure their customers safety whilst on their premises.
Struck on Head and Shoulder
The woman was struck on the head and shoulder and sustained soft tissue injuries which have resulted in restricted movement to her upper body. It is likely that this restriction to her movement could be permanent and prevent her from carrying out normal day to day activities.
Another Claim Pending Against Marks and Spencer
In addition to this claim another woman is currently making a substantial compensation claim against Marks and Spencer after falling and injuring herself in one of its stores.
Make A Personal Injury Claim
If you feel that you may have cause to make any type of accident or injury claim for compensation, then you should contact our team of experienced personal injury solicitors without delay, as time limits do apply in most cases. Either call us on the number above or use our quick and simple online injury claim form so that one of our team can come back to you to discuss your situation in confidence and advise accordingly.