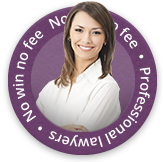 The family of an 84 year old woman, who died as a result of being injured by a supermarket door, have received substantial accident claims compensation on her behalf.
Electric Doors Closed
Margaret Buxton was injured when the electric doors at her local branch of a Tesco Extra Store in Nottingham, closed on her unexpectedly, trapping and cutting her leg.
Due to ongoing medical problems and a history of diabetes, following an operation to repair damage to her leg, Mrs Buxton contracted a chest infection which resulted in her death in December 2008.
Tesco Admitted Liability
Tesco's admitted liability for Mrs Buxton's injuries and expressed regret for her death. They went on to say they take accident and injury compensation claims of this nature very seriously, the safety of our staff and customers are our top priority.
Make A Personal Injury Claim
If you feel that you may have cause to make any type of accident or injury claim for compensation, then you should contact our team of experienced personal injury solicitors without delay, as time limits do apply in most cases. Either call us on the number above or use our quick and simple online injury claim form so that one of our team can come back to you to discuss your situation in confidence and advise accordingly.