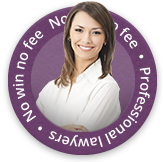 The news that 1,200 people have died of mesothelioma in the Merseyside region since 1981 has given rise to new calls for more research into the disease.
Asbestos-related cancer deaths have been on the rise in the area with 89 men killed between 1981 and 1985. This figure has steadily increased since then with the latest figure showing 258 men killed between 2006 and 2010. The figures are believed to be on the increase with an estimate of a peak in 2018.
Mesothelioma Death Toll Set To Rise
John Flanagan from the Merseyside Asbestos Victims Support Group said that there are more people who have mesothelioma and those who have yet to be diagnosed. The group stood outside Liverpool Town Hall in the hope to bring more attention to the cause – they released white doves in remembrance of all the people who have died of the asbestos-related disease already.
Mr Flanagan said: "Most sufferers worked in industry for a long time so it's hard to say exactly when they were exposed."
Call For Change In Mesothelioma Compensation Claims
Mr Flanagan also said that he wants to see insurance companies funding more research as well as a guarantee of 100% compensation for all those who have suffered from the illness. He said: "The amount of research at the moment is tiny compared to other cancers and that needs to change."
Making A Mesothelioma Compensation Claim
If you or a member of your family has suffered from any kind of asbestos-related disease as a result of workplace negligence then you could be eligible to make a personal injury compensation claim. Asbestos-related diseases include asbestosis, mesothelioma and pleural thickening. Many of these diseases are caused as a result of employer negligence and exposure that often occurred decades ago. It can still be possible to make a claim against your employer with recent legislation allowing for claims to be lodged even though employers have ceased to trade.
Claiming Compensation For An Asbestos-Related Illness
If you would like more information on making a mesothelioma claim then please get in touch with the industrial disease lawyers at First Personal Injury. We can then arrange for an initial consultation to find out more about your circumstances. Call our no win no fee solicitors today on our national accident helpline above or complete one of our online claim forms.