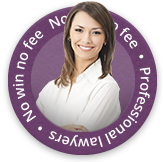 A Teaching Assistant who worked in a school in Essex has made a successful compensation claim for a back injury at work. Accident claims of this nature are becoming more common as people become more aware of Health and Safety issues and their rights in relation to work-related accidents. In this case, the 48-year-old sustained a slipped disc when she was lifting heavy insulated boxes which contained the school lunches.
Aggravation of Existing Spinal Condition
The incident happened in 2006 and aggravated an existing spinal condition. She is now in continuous pain and is unable to work.
Back Injury Compensation Amount Said To Be Significant
The amount of compensation has not been disclosed although it is believed to be a significant amount.
Make A Personal Injury Claim
If you feel that you may have cause to make any type of accident or injury claim for compensation, then you should contact our team of experienced personal injury solicitors without delay, as time limits do apply in most cases. Either call us on the number above or use our quick and simple online injury claim form so that one of our team can come back to you to discuss your situation in confidence and advise accordingly.