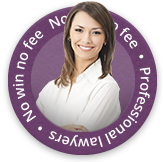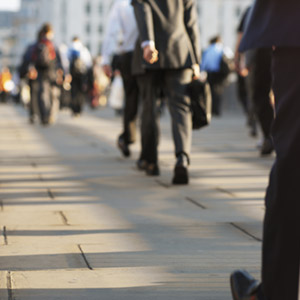 A new plan to prevent pedestrian road traffic accidents in Leeds city centre has been introduced by the council.
The area that joins Greek Street and East Parade, where there has been a spate of pedestrian accidents, has been highlighted for kerb changes to improve safety. The design of the new kerb will be in the form of a 'pinch point' which will make drivers slowdown.
This part of the city centre is popular with pub, bar and restaurant goers and most of the accidents recorded have happened on a Friday or Saturday evening.
Children And Disabled To Benefit From Changes
Drivers don't see pedestrians on their right when turning left out of Greek Street according to a council report on the scheme.
A council report says that the new proposed project will 'improve safety for all pedestrians' with children and people with disabilities benefitting the most.
The cost of the scheme is likely to be around £17,500 including costs for construction and staff.
The new plan aims to allow for good visibility of oncoming traffic on East Parade. The report says: "Due to the one-way traffic flow, drivers have the full carriageway width to utilise when approaching the junction.
Pedestrian Accidents
Pedestrian accidents can end in victims being seriously injured. There are several safety measures which can be taken by local authorities to reduce the number of accidents in a given area. However, accidents will often happen as a result of another third party, sometimes a driver.
If you are a pedestrian who has been injured in a road traffic accident through no fault of your own then you could claim for personal injury compensation.
Pedestrian accidents can leave you with serious and life-changing injuries that can prevent you from being able to work and enjoy the things you used to do.
If you have not been able to go to work because of your injury then a loss of earnings element could be factored into your claim. Also, the level of pain and suffering you have experienced will also be considered.
Claiming Compensation For A Pedestrian Accident
First Personal Injury lawyers are a team of personal injury solicitors able to take on your road traffic claim. We have experience in dealing with many kinds of vehicle accidents and have the skills and expertise to get you the compensation you deserve.  If you have been injured as a pedestrian in a road traffic accident, contact us today.
We often work with clients on a no win no fee* basis. Please call our team on 0800 808 9740 and tell us more about your circumstances.