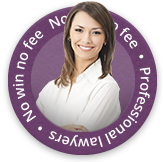 Top British tourist attractions have paid out huge sums of money in accident claims to the visiting public over the past five years. Tourist sites such as, castles, theme parks and museums have all paid out millions in compensation to claimants.
Claims Against Heritage Sites and Museums
The English Heritage paid a visitor £120 when one of their stickers ruined his suede jacket. In another case they paid £15,000 in compensation and £37,250 in legal costs to a woman who fell in a moat at Carlisle Castle whist trespassing even though there were signs clearly pointing out the dangers. In another case the V&A Museum in London paid £400 to a man who burnt his thumb when he put it in hot soup at while in their restaurant.

Comment From National Trust
Chairman of the National Trust, Simon Jenkins stated Overzealous health and safety regulations are impeding more public participation in our properties. It has been further suggested by Ed Vazey, the Shadow Arts Minister that It would be a terrible tragedy if the compensation culture forced museums and attractions to restrict visitor access.
Make An Accident Or Injury Claim
Do you feel that you may have cause to make an accident or injury claim for compensation? If so, our team of personal injury solicitors would be pleased to advise you regarding any potential claim. Contact us today by either calling us on the number above or completing our initial online injury claim form for an initial confidential discussion with one of our team.