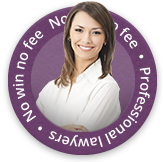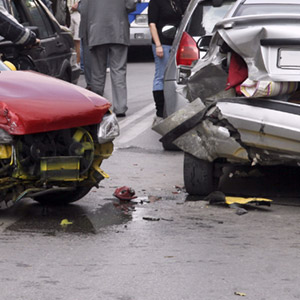 A pedestrian was killed and a driver died in two different Huddersfield road traffic accidents on the same evening.
The first accident occurred on Saturday evening when a 36 year old man was knocked down as he walked on a road in the Flockton area of the town. He was taken to hospital but he died from his injuries.
Around eight hours later a man in his twenties was in his Vauxhall Corsa when it rolled and crashed into a lamp-post in Aspley, no other vehicles are thought to be involved in the accident.
The young man has not yet been identified and police have confirmed a 20 year old woman has not been arrested but investigations into the causes of the accident are continuing.
Fire Fighters Discovered A Wreckage
As local fire fighters were returning to the station they came across a wreckage and they stopped to help the victims and administer first aid. The man was taken to Huddersfield Royal Infirmary but was confirmed dead after his arrival.
Another passenger of the car was also taken to hospital suffering from minor injuries. Police are now appealing for witnesses for both of the incidents.
Road Traffic Accidents
Road traffic accidents indicate any accident that has happened on the road. They can relate to accidents involving pedestrians who have been struck by another vehicle; a car which has collided with another vehicle causing injuries to the driver and/or passengers on board.
Claiming Compensation For A Road Traffic Accident
If you have been injured in a road accident collision of any kind then you might be able to make a successful personal injury claim.
The injuries you suffer in a road accident can vary. You may suffer minor injuries such as bruises and cuts and you may also have significant and life changing injuries including spinal damage and/or a severe brain injury. If your life has been adversely affected by a road accident injury then you are legally entitled to pursue a claim.
It needs to be clear from the evidence that the accident was not your fault in order for your claim to be valid and the accident must have occurred within the last 3 years.
As experienced and skilled accident claims specialists, First Personal Injury Lawyers can help you with your accident compensation claim. We are a team of no win no fee solicitors, trained in ensuring our clients get the compensation they deserve. Please call us today on 0800 808 9740 for more information on claiming personal injury compensation.