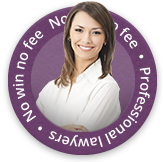 A factory worker has received an accident claims compensation payout for the injuries he received whilst working unsupervised in a new job.
The Incident
John McFarlane had only been working at Unipres car parts manufacturers in Sunderland for two days. He was left alone to tighten chains in the back of a lorry when the ill-fitting chains flew back and hit him in the mouth.
Years Of Dental Treatment Required
The 42-year-old from Washington was taken to hospital with a broken jaw. He lost seven teeth and is still unable to eat solid food. Mr McFarlane now wears dentures and he will require years of dental treatment.
Unipres Accepted Liability
Unipres accepted liability and paid Mr McFarlane £47,000 in factory accident compensation. He said losing my teeth has been the most painful thing I have ever been through. GMB union representative Michael Hopper said his accident has proved costly for Unipres who could have easily avoided this from happening had it taken the time to train Mr McFarlane properly.
Have you had an accident? You could be entitled to compensation
If you've had an accident that wasn't your fault, you could be entitled to compensation. Our expert solicitors are waiting to hear from you to assess the validity of your claim.
Contact First Personal Injury to discuss your potential accident claim today on 0800 808 9740 or, alternatively, fill out our online form.
Accidents At Work Claims Types
Here at First Personal Injury, we deal with a wide range of types of accident at work claim. If you have been injured in the workplace, please do not hesitate to contact us anyway, as we may be able to help and advise regarding your claim for personal injury compensation.