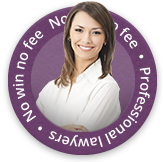 A special US court has ruled against parents with autistic children, saying that vaccines are not to blame for their children's neurological disorder. The parents were attempting to make a personal injury claim for damage to their children's health which they believe was caused by the MMR Vaccine.

Evidence Overwhelmingly Contrary To Parents Claims
The judges in the cases said the evidence was overwhelmingly contrary to the parent's claims " and backed years of science that found no risk.
More Than 5000 Claims Filed
More than 5,000 claims were filed with the U.S. Court of Claims alleging that vaccines caused autism and other neurological problems in their children. To win, they had to show that it was more likely than not that the autism symptoms were directly related to the measles-mumps-rubella shots they received.
Other Rulings Awaited
The court still has to rule on separate claims from other families that other vaccines played a role.
Make A Personal Injury Claim
If you feel that you may have cause to make any type of accident or injury claim for compensation, then you should contact our team of experienced personal injury solicitors without delay, as time limits do apply in most cases. Either call us on the number above or use our quick and simple online injury claim form so that one of our team can come back to you to discuss your situation in confidence and advise accordingly.