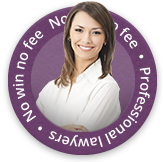 It hit the news this week that a new superbug has entered hospitals in the UK. Although there have been just 50 cases of the bug so far reported, experts fear the worst. NDM-1, compared in many news reports to MRSA but with apparent immunity to even the strongest antibiotics, this now means that the infection could spread rapidly amongst patients leaving Doctors without the means to treat it.

Overseas Travel For Cosmetic Surgery Appears To Be Linked To MRSA Increase
Interestingly, the superbug has been linked with NHS patients who have travelled to India and Pakistan, particularly to undergo treatments such as cosmetic surgery. A study showed that 17 out of 37 patients had visited India or Pakistan in the past year, of which 14 of those had been admitted to hospital in those countries, predominantly for cosmetic surgery. Links have so far been made to the wide availability of self-prescribed antibiotics in these countries leading to the apparent immunity of this particular bug.
It is common that people who have cosmetic surgery may experience mishaps and therefore make a plastic surgery claim to receive compensation. However, in this case, the victims could be seeking compensation for medical negligence as a result of being infected by the NDM-1 bug from the hospitals themselves.
Michael Jefferies of First Personal Injury stated that "A claim can be made provided that the health authority is negligent. Also, if they have allowed the bug into the hospital by not screening adequately those who already had the bug, then they may well be negligent and liable for a claim from someone who has caught the bug whilst in the hospital."
Strict Procedures For Infection Control
Hospitals will have to adopt strict procedures of infection control whilst investigating the bug and known patients will be treated in isolation.
Make A Medical Negligence Claim
If you feel that you have suffered due to medical negligence (including cosmetic surgery procedures), then you may be able to make a compensation claim. Contact our team of personal injury lawyers who can advise accordingly regarding your prospective case, in confidence. Either call us or complete the initial online claim form and we will come back to you directly to take more details.