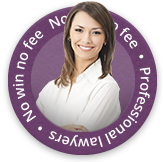 A recent ruling by the government on asbestos legislation has seen victims and their families celebrating victory after it was announced that the government will remove legal fees when people are paid damages for asbestos exposure.

'Unfair' That Asbestos Victims Should Have To Pay Legal Fees From Compensation
The group, Asbestos Victims' Support Groups Forum UK said that it was not fair that those suffering and having to make a compensation claim would have to pay legal fees and insurance premiums from their settlement payouts.
LASPO (the Legal Aid And Sentencing and Punishment of Offenders Act) said that the legal costs of making a compensation claim would be down to the party making the claim and not the losing party; this initially excluded people who were suffering from mesothelioma. However, a review into the reasons why they should be excluded was conducted by the government and this was overturned. This new reform caused lobby groups to form against the decision.
Proper Review Of Mesothelioma Claim Was Not Conducted
The judge presiding over the case said that the Lord Chancellor did not conduct a proper review which led to the decision being overturned. He said: "The issue is whether the Lord Chancellor conducted a proper review of the likely effect of the LASPO reforms on mesothelioma claims… I conclude that he did not."
A representative from the support group said that he was 'very happy indeed' with the outcome and that a 'burden of fear' had been lifted, adding that people were scared of the legal fees. On behalf of the Ministry of Justice, a spokesperson said: "We are committed to finding the best way to get claims settled fairly and quickly. It remains our view that the Ministry of Justice review of this issue was conducted fully and openly and we are disappointed with this judgment. We will now consider our next steps."
Making A Mesothelioma Compensation Claim
If you or a member of your family is suffering from any asbestos-related condition then it is possible you could make a compensation claim if your employer was negligent in its actions. For more information and advice on how to begin your mesothelioma compensation claim please get in touch with the asbestos solicitors at First Personal Injury on our national accident helpline number.