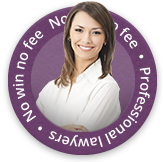 A welder successfully received a work injury compensation payout following a horrific accident at work which resulted in him being left blind.
Mark Downs was hit by a large sheet of metal which was being moved across the factory floor when it slipped. He suffered a brain haemorrhage and fractured eye socket and skull. The 39-year-old had to be resuscitated twice on the way to hospital and was lucky to survive. He remained in hospital for several months rehabilitating.
The judge ruled that Mr Downs's employers, Hadee Engineering, should take full responsibility for the accident. He went on to highlight the Health and Safety regulations that they breached. These include failing to perform a risk assessment, failing to provide adequate workers with training and operating without a supervisor which if not addressed will result in further factory accident claims.
A spokesman for Hadee Engineering declined to comment. Mrs Downs, however, commented it was a horrendous accident that should never have happened. We've just got to live life for Mark.
Had An Accident At Work?
If you have been involved in an accident or injury at work then you may be able to make a claim for compensation. Contact our team of injury lawyers today to find out whether you can make a compensation claim in confidence.