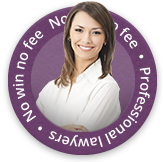 If you thought that driverless cars belonged in eighties' futuristic sci-fi films then you may need to think again. The increasing presence of driverless cars in the news suggests that a car driving itself is less of a fantasy than it may first appear and that this form of transportation could have many positives in the future, including safer roads.
So What Exactly Is A Driverless Car?
Google's Pirus car is possibly the most well known driverless car, although it is nowhere near being placed on the 'driverless forecourt' as yet. The technology used in all of these different vehicles is relatively similar. Put simply, a driverless car is an autonomous vehicle that navigates itself without the need for a human to be behind the wheel.
It uses a number of different technologies which work in synchrony with each other to allow it to drive, these include:
Radar sensors which are positioned on the outside of the vehicle to assess and monitor where nearby vehicles are in relation to it
Video cameras on the driverless car read road lights and keep track of other vehicles, pedestrians and possible obstacles
Lidar sensors are also positioned on the vehicle to detect edges of road and line markings. They work by bouncing light off surrounding surfaces, measuring the reflection to calculate distance.
Ultra sonic sensors in wheels detect curbs and other vehicles when parking
All of the above data culminates in a central computer system which analyses all the information used to control steering, acceleration and braking
Are Driverless Cars Safe?
With driverless cars on the horizon, there has been a spate of questions about how the cars will function in today's world. A survey carried out by KPMG and commissioned by the Society of Motor Manufacturers and Traders, revealed that driverless cars could feasibly reduce the number of road accidents by 25,000 a year by 2030.
The study also indicates that there will be around 320,000 jobs generated, although there will be some drop in employment accounting for those people who work as drivers, for example.
Jaguar Land Rover boss, Mike Bell, says there will be a mix of driverless systems with cars that are 'still enjoyable to drive'. He added that the potential was 'huge' and that it is a priority for the organisation. He said: " We have huge potential to ensure the car has a prominent role in the Internet of Things, which will enhance the driving experience and make driving smarter, safer and even cleaner in the years to come."
Government Investment In Driverless Car Studies
Although there is still a lot more research required, there is no doubt that the concept is being taken seriously, in particular, by the UK government which has spearheaded a number of different driverless car research initiatives.
George Osborne's new budget announcement stated that there would be a £9m investment into driverless car projects, on top of the £10m that Secretary of State for Business Innovation and Skills, Vince Cable, had already agreed to put into the plans.
Transport Minister, Claire Perry, said that driverless cars could improve safety as well as transform the UK transport network, she also said they could reduce congestions and lower emissions. She commented: "We're determined to ensure driverless cars can fulfil this potential which is why we're actively reviewing regulatory obstacles to create the right framework for trialling these vehicles on UK roads."
Driverless Car Schemes
The new schemes, exploring the safety, insurance and logistics of driverless cars will begin in a number of different locations this year, including Bristol, Coventry, Greenwich and Milton Keynes.
One of the main barriers to the progression of the technology and ultimate launch of the driverless car is considered to be the question of who will pay in the event of a road accident. The trials, which will last from around 18 – 36 months will seek to address a number of key issues, including road accidents and insurance, surrounding the subject.
The trials in Greenwich, named the Gateway Project, will be testing the cars on roads which are closed as well as simulated environments. Part of the Bristol trials will be testing the public reaction to the cars and will look in depth at the legal and insurance-focussed implications. The Milton Keynes and Coventry trials will test out, amongst other things, how exactly driverless cars will operate safely and what any insurance implications could be.
While the reaction has been mainly positive there are some people who have highlighted caution. Dr Gregory Offer from the department of mechanical engineering at the Imperial College warned that the government will have to 'plan effectively' to prevent a potential positive turning into a negative.
First Personal Injury Help with Road Traffic Accident Claims
If you've been in a road traffic accident that wasn't your fault you may be entitled to claim compensation. Our personal injury solicitors may be able to help with your road traffic accident compensation claim.
Our Personal Injury Solicitors are experts in their field. If we take on your potential road traffic accident claim, we will be on hand for help and advice while guiding you through the legal process. Contact First Personal Injury today by ringing 0800 808 9740 or filling out our online form.