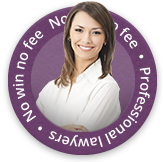 Whiplash claims have increased by 25% in the last five years, totalling six times the number of workplace injury claims, according to a new report from the Association of British Insurers (ABI). In 2007 over 430,000 people made a whiplash claim, resulting in compensation payments of nearly £2bn.
High Percentage Of Car Insurance Premuims
Whiplash accounts for 20% of the typical car insurance premium, £66 on average. The report warns that business productivity can suffer when employees take time off to recover from whiplash. It encourages employers to have driving at work policies that include information about safe following distances.
Tailgating Cited
Tailgating is one of the factors behind the rise in claims. It can take up to two years to resolve a personal injury claim. Government proposals to improve this situation include early notification of claims, early admission of liability and reduced timelines for response between parties.
ABI Statistics
WHIPLASH IN NUMBERS (Source: ABI)
One in 140 people in the UK make a whiplash claim every year
Each GP consultation for a person with whiplash costs the Government £18, adding up to £8m per year
A correctly fitted head restraint can reduce the chance of sustaining a whiplash injury by 24%
People in cars fitted with advanced whiplash prevention systems have a 50% lower risk of sustaining long-term whiplash injuries
Fraudulent claims represent 5% of whiplash claims, costing the insurance industry between £75m-£110m every year
If you have suffered from a Whiplash injury then you should contact a personal injury lawyer today.