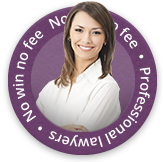 A new whiplash lie detector is in development that aims to indentify insurance fraudsters.
Whiplash Injury Toolkit (Witkit)
A new Whiplash Injury Toolkit (Witkit), is being developed by car security research centre Thatcham and will be able to detect whether an injury is genuine or not. The kit analyse certain details such as the claimant's sex, weight and height, how many passengers were in the car and whether it contained luggage " and the system then indicates whether a neck injury is likely. As well as speeding up the handling of legitimate claims, the new programme would be able to spot false ones, too.
AA Statistics
According to the AA, there are approximately 1,200 whiplash injury claims made every day. currently cost the industry £2billion a year and add £66 to every premium. As it's very difficult to test whether someone is in pain, it's usually easier for insurers to pay out than argue and go to court. Germany have recently introduced a similar system and has successfully managed to cut payouts by 30%.
Make A Whiplash Claim
If you feel that you have cause to make a claim for whiplash following an accident or injury which was not your fault in the past 3 years you should contact our team of expert personal injury lawyers today to discuss your potential case in confidence.
If you would like to calculate your compensation (for guidance only), why not take a look at whiplash injury claims calculator, which also includes different types of injury claim amounts.