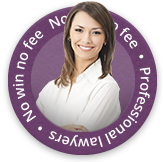 Recently published research by the Association of British Insurers (ABI) has highlighted that UK citizens have become one of the higheset claimants for whiplash injuries. Compensation claims for whiplash have risen by 25% in the last 5 years.
Whiplash 3/4 of Car Accident Claims
Figures show that whiplash is cited as a result of 75% of car accidents in this country compared to only 40% in mainland Europe.
Headrests Blamed
An increase in tailgating and badly fitted and designed headrests are blamed for the discrepancy.
Make A Whiplash Claim
If you feel that you have cause to make a claim for whiplash following an accident or injury which was not your fault in the past 3 years you should contact our team of expert personal injury lawyers today to discuss your potential case in confidence.