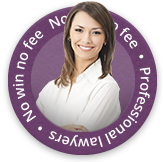 A young mother says that she was flabbergasted to receive a letter from the Highways Agency demanding compensation for the cost of replacing a motorway barrier. The claim relates to a car accident which took place in December 2008 in which the woman suffered from whiplash. The accident took place on the A14 in Suffolk.

Disputing The Claim
The woman is disputing the claim by the Highways Agency and says "I think it is just wrong. I can't believe they are trying to get the costs for this from me. I think there is a problem with the road. When I had my accident the road was clear. I aquaplaned, lost control, and went into the barrier. Then we watched another car do exactly the same thing."
Highways Agency Deny Problems
The Highways Agency deny that there were problems with the road saying that drainage problems on that particular stretch of the A14 had been resolved some time before the incident. If this is found not to be the case the woman will be entitled to make a whiplash compensation claim.