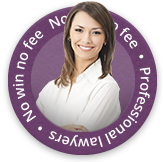 A number of dissatisfied women who underwent breast surgery have made successful accident claims.
The women, many of whom were having constructive surgery due to breast cancer, were all treated at Barnsley Hospital NHS Foundation Trust and their resulting surgery left them disfigured.
The surgeon involved in the cases is now only allowed to practice under strict conditions. He can only work under supervision and has to undergo re-training.

Have you suffered from Cosmetic Surgery Negligence?
If you feel that you have cause to make a claim for cosmetic surgery negligence, you should contact a team of reputable personal injury lawyers, such as First Personal Injury. They will advise you on the likelihood of you being able to make a valid claim for compensation once they have more information from you regarding your potential case.