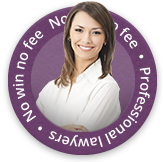 The family of a 66-year-old Lincolnshire woman who died after she did not receive the life-saving surgery she required has proven that her death was avoidable.
The mother and grandmother died in September 2011 at a hospital in Peterborough; she suffered from septicaemia after having a perforated bowel.
Coroner's Inquest
The woman's husband requested that an inquest be heard despite the incident happening three years ago. He said that he was not happy about the circumstances of his wife's death. He said: "I wanted justice for all that I had lost and my wife had lost."
Permission to open the inquest was granted by a chief coroner and it was finally revealed that her death had been avoidable. The ruling at the inquest was such that on balance, had the woman received the surgery while she was in the hospital, her death would have been prevented.
Family Sorrow
The woman's husband said that he and his wife had been happily married for 48 years and that she will now miss the wedding of her two grandchildren and the births of five great-grandchildren. He said that because of the poor treatment at the hospital where she died, she is not able to enjoy her family life and that he doesn't want anyone else to have to go through what he and his family have in the last three years. He added the failings been admitted initially, then there could have been years of upset avoided.
Do You Have A Medical Negligence Case?
If you or a family member has been injured as a result of medical negligence then it is possible you could make a personal injury claim. All successful compensation cases must be able to prove that there was third party blame.
Claiming Compensation With First Personal Injury
To make a claim please get in touch with our no win no fee solicitors at First Personal Injury. Call us on our national accident helpline number or complete one of our online claim forms.