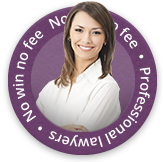 A woman who had a car accident because of the mud on a Fenland road is hoping that other people who have had similar accidents will come forward to help in her accident claim.
The victim, Jo Ward, 22, sustained severe concussion and was unable to work for 9 months following the accident. She still suffers from headaches and has to use a TENS machine to try to alleviate the pain.
The accident happened when she was driving at night time at approximate 40mph she skidded on a patch of mud on a corner and crashed into a ditch. A pensioner was killed on the same stretch of road in a similar accident just prior to hers. She is making her compensation claim because she feels that the stretch of road should be kept clear of mud in future.
Had An Accident? Not Your Fault?
If you have had a non-fault accident which occurred in the past 3 years, you may be able to claim compensation for your injuries. Contact the expert team of personal injury lawyers at First Personal Injury today to discuss your situation and finding out about claiming compensation. Your call will be treated in confidence and you will find our solicitors understanding and sensitive to your requirements.
You can find our more about how we help people to make car accident claims for compensation here.