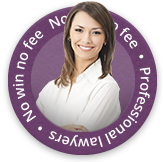 As the recession tightens and businesses across the UK look at ways of reducing costs in order to stay afloat, the British Safety Council (BSC) and a leading lawyer in the field of personal injury have issued a stark warning to business leaders that reducing spend on controlling risks to workplace health and safety could endanger lives and cost companies an average of £30,000 per claim along with significant reputational damage.
There is a danger with the credit crunch that firms will cut back on health and safety planning and implementation, leading to an increase in personal injuries at work, says Grahame Aldous QC of 9 Gough Square Chambers, This may provide more work for lawyers, but the reputational and internal ethos damage to firms may be considerable if they let this area of their operations go. Despite the myth of a compensation culture, personal injury claims have been reducing, but firms should not be surprised if that reverses if they let health and safety go to cut costs.

To everyone at First Personal Injury, I thank you all for all the hard work that you have put into my claim.
Terry from Coventry
See more testimonials
Research conducted last year by the BSC, a leading authority on work-related health and safety, revealed that despite long-established laws on health and safety, two out of three UK employees have had little or no safety training, while barely half of their bosses had arranged a safety audit or had a health and safety management system in place. The annual bill for employers in payouts and costs for accidents and injuries at work is £7.8 billion[1] which is the equivalent of £250 a second (source: HSE).
Brian Nimick, BSC Chief Executive, said: Last year 229 people were killed at work. If businesses now choose to reduce their spending on health and safety training and management, there is a very real danger that employees are going to be at far greater risk of injury or ill health.
Injured In An Accident At Work?
If you have been injured in an accident at work and feel that you have cause to make a claim for compensation, contact us today to discuss your potential case in confidence.
Accidents At Work Claims Types
Here at First Personal Injury we deal with a wide range of accident at work claim types, some of which are listed below. If you have been injured in the workplace from some other type of occurrence, please do not hesitate to contact us anyway, as we may be able to help and advise regarding your claim for compensation.