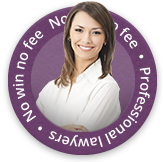 A workplace accident which saw an employer lose the tips of two fingers has resulted in a company being prosecuted by the Health and Safety Executive.
The worker, in his twenties, was cleaning up after job in the Newcastle factory where he worked in August 2013. He slipped and fell on ice that was on the floor and as he put his hand out to break his fall it became caught up in the drive chain of a conveyor belt and resulted in serious injuries to his hand. His fingertips down to the first joint were torn off and he also suffered damage to a third finger.
The man has been unable to return to work following the accident despite being absent for 4 weeks following the incident.
Health And Safety Executive Investigation
An investigation by the Health and Safety Executive found that the Leeds-based company that owns the factory had failed to provide a safety guard for the machine and that at some point a former one had been removed and not replaced. The amount of ice that had built up on the floor had done so because of a problem with freezer doors resulting in excessive amounts on the floor which caused the slipping hazard. As a result, the company was fined £8,500 and ordered to pay costs.
Following the court hearing, an HSE Inspector said that the injuries suffered need not have occurred and the accident was preventable. The inspector added that safety systems are put in place for a reason and companies should take on board their duty of care to make sure they are working at all time. The inspector added: "Slips and trips are the biggest cause of major injuries in the food and drink industry with 37% of all major accidents in the industry being as a result of slips."
Making A Workplace Claim
Machinery accidents at work can result in serious injuries, often meaning that employees are unable to return to work. A personal injury claim can, in many cases, see you reimbursed for a loss of earnings as well as cover the extent of pain and suffering in relation to your accident. For more information please get in touch with our no win no fee solicitors at First Personal Injury on 0800 808 9740.