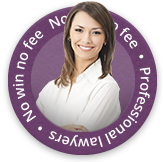 Multiple Fractures and Back Injuries Claimed For
Gary Hounsome suffered multiple fractures when an unstable pallet fell in the factory that he worked at, in Poole on November 20, 2006. Since then Mr Hounsome has had to undergo several surgeries and now requires the aid of a walking stick.
£50,000 Compensation Claimed For Injuries
Gary Hounsome was moving pallets carrying marble tiles when a loaded pallet fell on his back causing him severe back injuries. Mr Hounsome received £50,000 factory accident compensation for his injuries. The company manager was fined a further £30,000 for breaching health and safety rules – which has inevitably left Gary Hounsome disabled.
Company Working To Improve Health and Safety
Jeff Morley, the regulatory manager at Borough of Poole said that the council is working with local businesses to ensure that health and safety is practised in a responsible and cost-effective way. He continued to say that the company manager's blatant disregard for health and safety has resulted in a serious accident and hefty fines.
Injured In An Accident At Work?
Have you been injured in an accident at work? You may be able to make an accident claim. Contact our team of personal injury lawyers to find out more about making a claim for compensation. Either contact us on the telephone number above or complete our easy online injury claim form.