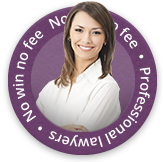 A pensioner who writes children's stories has lost a claim for damages after she was injured on a bus in Manchester.

Damages Case Lost
Letchumy Appavoo was thrown from her seat on a Stagecoach double-decker when the driver braked suddenly. But the 82-year-old lost her damages case against the company after a hearing at Manchester Civil Justice Centre was told the driver had been forced to break when a man walked into the road.

Thrown From Her Seat
The civil court hearing was told that the author couldn't use a keyboard or hold a pen after her right index finger was fractured in the incident four years ago. She said she had also been left unable to play the organ, and still suffers pain in her legs as a result of being 'catapulted' out of her seat in the incident at the bus station in Piccadilly Gardens. She told the hearing she believed the driver had been at fault because there had been no genuine reason for the emergency.
Personal Injury Damages Claim Rejected
But her claim for personal injury damages against the bus company was thrown out by District Judge Graeme Smith. He was told that the driver, Darren Munroe, from Fallowfield, had had to brake hard to try to avoid hitting a pedestrian who stepped out directly in front of him. The judge said he had heard nothing to suggest the driver had been negligent. Dismissing her claim, he said she had failed to make out a case for the driver carrying out the braking manoeuvre without good reason.
Injuries Due To Arthritis
Anne White, representing Stagecoach, told the hearing there were numerous inconsistencies in Ms Appavoo's evidence, and that she had never even mentioned the alleged fractured finger until eight months later. She said medical reports suggested that far from it being caused by the braking incident, it was due to arthritis.
Driver Mr Munroe said: "I was only doing around 5mph when the guy stepped out from behind some public toilets, right in front of me. I did a full emergency stop, there was a minor collision, and he rolled over two or three times, then got up and dusted himself off. He opened my door, popped his head inside and said `Sorry mate' then went on his way."
Ms Appavoo said after hearing the judge's ruling in the case, which included an award of £3,820 in legal costs against her: "I'm disappointed, but not really surprised. It was never about the money, it was about justice."
Injured Whilst Travelling On Public Transport?
Have you been injured on public transport, whether it be a coach, train, bus or coach?
You may be able to make an accident or injury claim for compensation. Contact our team for an informal and confidential initial discussion or complete our initial online claim form.