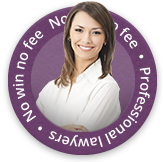 If you are looking to make a claim for compensation relating to an ACL (Anterior Cruciate Ligament) tear, we may be able to assist.
The solicitors at First Personal Injury are on-hand to discuss your potential claim. Call us on 0800 808 9740 or get in touch online.
Anterior Cruciate Ligament Injury Claims
An ACL injury is one of the most common types of knee injury and usually happens through a non-contact tear or rupture. Often, athletes experience ACL tears and injuries. In many cases, the injury leads to knee instability which can then cause other ligament related problems, causing further damage, immobility or serious surgery. Most tears occur in the middle of the ligament or at the join between the thigh bone and ligament.
Common symptoms include:
severe pain from the knee
a popping sound during knee motion
swelling around the knee
These symptoms should not be ignored and you should always contact a medical professional if you believe you have damaged your knee.
Causes of ACL Injury
Injury will often occur when the leg is thrust downward and the foot lands hard on the ground if it stops suddenly at high speed. Alternatively, your knee may be hit from the side. There are often hazards in the workplace that can lead to the twisting of the knee which puts pressure on the ACL. Sometimes, an ACL injury can occur from playing sport. Sports such as basketball, football, tennis, squash and volleyball are commonly associated with this type of injury.
Bringing a claim
There may have been clinical negligence resulting in an anterior cruciate ligament injury. To prove that you suffered an ACL injury, a medical professional will carry out three main tests, which will then be confirmed by an MRI scan.
Anterior Drawer
Lachman
Pivot Shift
What are the types of ACL Injury?
Grade 1 – This is where the ligament fibres are stretched but it doesn't tear. Usually followed by small swelling and tenderness around the knee.
Grade 2 – This is where some of the ligament fibres have stretched too far and have torn. Swelling and pain are usually is very noticeable. The knee is often unable to take your weight.
Grade 3 – A complete tear or 'rupture' where the pain is severe and there is swelling around the knee. Usually, people feel very unstable when putting weight on their knee.
ACL Recovery & Repair
The type of recovery needed will depend on the extent of the damage and will require an expert medical examination.
Surgery may be required but non-surgical options may be available such as physiotherapy. Delays to surgery can increase the risk of osteoarthritis occurring later on. Surgery will either be focussed on reconstructing the ligament or repairing the tear. In around 80% of cases, surgery fully restores knee function. Recovery can take up to 6 months after surgery.
In around 20% of cases, patients may experience pain after surgery behind the kneecap, with stiffness and long-term weakness in the knee.
If there is any negligence by healthcare professionals in your ACL injury treatment, it may be possible to claim compensation. This may be due to incorrect diagnosis, surgery mistakes, medication mistakes or failing to inform the patient about the risks of surgery.
How much compensation can you claim?
The compensation you could receive depends primarily on the seriousness and extent of the injury. When calculating the value of your claim, your solicitor will also consider the costs you have incurred and the extent of the effects of the negligence. In a handful of more serious cases, compensation has reached up to £40,000.
How long will a claim take?
Depending on the severity of the injury a claim can take up to 2 years or more. It is, therefore, important to seek legal advice at the earliest opportunity.
Claiming compensation for ACL Injuries
If you believe that you have an ACL injury claim then it is advisable to get in touch with a personal injury lawyer as soon as you can.
First Personal Injury Lawyers have a team of no win no fee solicitors who are specialists in dealing with claims arising from all kinds of knee injuries. Because of this, we understand the difficult circumstances that can come with making a claim. Our team will guide you through the legal process as quickly and simply as possible while also getting you the result you deserve.
Contact First Personal Injury to discuss your claim today on 0800 808 9740 or, alternatively, fill out our online form.