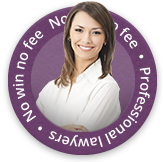 Considering Claiming And Asking Yourself What Is After The Event Insurance?
After The Event Insurance, often abbreviated to 'ATE', is a type of insurance which can be taken out by a claimant after an event has happened. These types of insurance policies are often recommended by personal injury lawyers in no win no fee compensation cases.
The purpose of ATE insurance is to protect claimants against having to pay things like Court fees and the cost of medical evidence obtained in pursuing their claim in the event the claim fails and your solicitor will be able to advise you as to whether or not you should take this type of insurance out.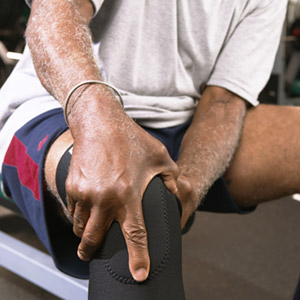 If your ATE insurance policy was taken out before April 2013 the insurance premium cost will be paid by the losing party by the successful party but it will not be recoverable from the losing side if it was taken out following this date. However, you will only have to pay the premium at the end of your case and only if you recover compensation.
What Will ATE Insurance Cover?
Typically, your ATE insurance policy will cover the following if you lose your case:
Your own expenses, such as the cost of Court fees or medical evidence obtained in pursuing your claim.
Costs incurred as a result of failing to beat an offer made by the Defendant to you in settlement of your claim.
If you have had any kind of accident which has caused an injury and which was not your fault, then you could have a personal injury case. Your accident may have left you or a loved one with a disability, impairment or without the ability to return to work. Your claim can cover financial losses like a loss of earnings or the cost of medical expenses incurred as a result of your injuries.
In all personal injury cases, third party fault will need to be established in order for your claim to be successful and in most cases, your accident will need to have occurred within the last 3 years for you to be eligible.
Making A No Win No Fee Compensation Claim With First Personal Injury Solicitors
First Personal Injury no win, no fee solicitors will discuss the details of your accident or injury with you and advise whether or not you should take out ATE insurance. Our team is experienced in all kinds of personal injury cases and we will provide you with the benefit of that experience when advising you on all aspects of your claim.
If you would like more information on how to begin the claim's process then please get in touch with us on our national accident helpline number above or complete one of our online claim forms.
Related
Personal Injury Claims with First Personal Injury
First Personal Injury has built up a reputation across the United Kingdom for their approach to accident and personal injury claims. Working with members of the public who have had personal injuries, we continually exceed our clients' expectations.
Contact First Personal Injury's accident claims solicitors free today by calling 0800 808 9740 or by completing our online enquiry form.
This firm is not authorised under the Financial services and Markets Act 2000 but we are able in certain circumstances to offer a limited range of investment services to clients because we are regulated by the Solicitors Regulation Authority of England and Wales. We can provide these investment services if they are an incidental part of the professional services we have been engaged to provide.