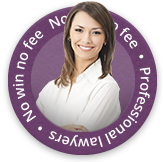 Conditional Fee Arrangements And No Win No Fee Explained
A Conditional Fee Arrangement (also known as 'no win no fee') is a type of agreement made between a client and a solicitor before a case is taken on.
Within the agreement, it will be stated that if a client loses the case there will be no fee to pay (this will depend on the specific agreement you have and be subject to the claim being an honest one).
Changes To Conditional Fee Agreements
CFAs came into existence in the late 1990s and were designed to make justice accessible to everyone, regardless of an individual's financial position. Solicitor's fees were paid by the losing party.
In April 2013, new UK legislation meant that CFAs had to change. CFAs remain a no win no fee arrangement meaning that if you do not win your case you will not have to pay your Solicitors legal costs, the main difference is that you may have to pay towards your legal costs if you win, however, you will only pay towards legal costs if you win your case.
How Does My Solicitor Get Paid?
If your case is won, the majority of your legal costs will be met in addition to your compensation by the losing party or their insurance company. However, following changes in 2013, the losing party no longer pays the 'success fee' and this success fee is deductible from your compensation. However, there is a cap placed on what you have to pay and you will never have to pay more than 25% of your compensation towards your legal fees if you win and if you lose there will be no fee to pay.
What If I Lose My Case?
If you lose, you will not have to pay any legal costs to your solicitor. You should be protected against having to pay the other party's costs by a concept called 'one way qualified costs shifting' brought in by the Government in April 2013. Your solicitor may advise you to purchase a policy to cover certain elements of cost, however, this policy will only become payable at the end of your case and the premium due only if you win. Your Solicitor can advise you on this aspect in more detail during your initial consultation.
What Will My Solicitor Consider Before Entering A No Win No Fee Agreement?
When a no win no fee solicitor looks at aspects of your case, he/she is likely to consider the following:
What evidence you have to back up your claim
How strong they believe your personal injury case is
Making A No Win No Fee Compensation Claim With First Personal Injury
Before you enter into your CFA agreement it is important to discuss all possible financial outcomes with your solicitor so you are clear on what you are entering into.
First Personal Injury has a team of no win no fee solicitors who regularly work with clients on a CFA basis. If you would like to know more about how the no win no fee arrangement works or believe that you have a personal injury case, then please get in touch with us on 0800 342 3206 or complete one of our online claim forms.
Related
Personal Injury Claims with First Personal Injury
First Personal Injury has built up a reputation across the United Kingdom for their approach to accident and personal injury claims. Working with members of the public who have had personal injuries, we continually exceed our clients' expectations.
Contact First Personal Injury's accident claims solicitors free today by calling 0800 808 9740 or by completing our online enquiry form.
This firm is not authorised under the Financial Services and Markets Act 2000 but we are able in certain circumstances to offer a limited range of investment services to clients because we are regulated by the Solicitors Regulation Authority of England and Wales. We can provide these investment services if they are an incidental part of the professional services we have been engaged to provide.