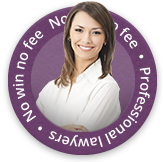 Claiming for an accident
Each year, over three million people are injured in accidents. Whether these occur at home, in their cars, outdoors, or at work, in many instances, someone else will be at fault. In these circumstances, the accident victim will often choose to make a claim for compensation.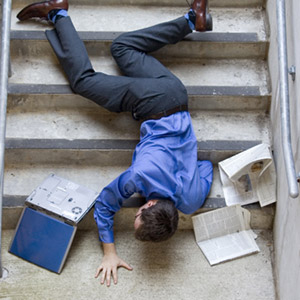 Personal injury law can sometimes be complicated, but with the aid of an expert solicitor, you can make a compensation claim quickly and easily.
What you need to establish
To bring a successful compensation claim it can't simply be your word against theirs; through your solicitor, a viable case will need to be proven. With that in mind the following information is of paramount importance:

Excellent service. Thank you all. I'm really glad I chose you to handle my case.
Mrs W from Reading, Berkshire
See more testimonials
The date of the accident; where and how it happened
Contact details of any witnesses to the accident
Details of the injuries sustained – it's important to provide an official medical diagnosis with details of any treatment
Depending upon the details of your case you may also need to provide:
How to make a claim
The first step is for your solicitor to send a letter to the individual you're making the claim against, setting out the details of your injury and the circumstances whereby it occurred.
The individual will then be required to investigate and provide a response to the letter within a fixed period – in most instances, this will be around the three-month mark. In their reply, they'll need to state whether or not they accept the claim – if they do it will be usual practice to settle out of court.
Claiming for an accident – Accepting compensation
At this stage, it's important for your solicitor to tell you what they believe the value of the claim to be. You'll also need to think about how much compensation you'd be prepared to accept as your solicitor will be able to make an offer to the responsible individual for that amount. The respondent can come back with a counter offer and if they are deemed to "respond reasonably" it will usually be settled without having to take the matter to court.
Going to court
If the accident claim can't be settled between the parties and their solicitors; legal action can be sought. In this instance, it will be in the court's hands to decide whether or not you'll be awarded compensation for the claim.

The team were very informative and helpful when it came to helping me understand what was going on.
Zoe from Lincolnshire
See more testimonials
Proof of your loss of earnings and other financial expenses which are the result of your injury
Details of any insurance policies you may have as these may cover you for the cost of your compensation claim – examples of this include household or motor insurance
Any documents that could potentially help your claim – these could include documents from before your accident or any evidence of previous accidents in similar circumstances