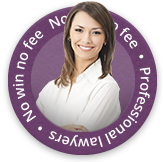 Keeping cool and calm on the roads can be difficult when faced with a stressful or dangerous situation. But road rage itself can be a hazard, so learning how to control your anger is an important part of being a good driver. Check out our top tips on how to beat road rage and how best to deal with a driver who has lost their temper with you.

Stay in control
If you find negative emotions start to bubble beneath the surface, breathe deeply and try to remain in full control of your emotions. Even though you may feel wronged by the other driver, remind yourself that it is not a personal attack.
Relax
Create a calming environment in your vehicle by playing soothing music at a reasonable volume. Another great way to reduce stress when on the roads is to make sure you don't begin your journey feeling tense. You can do this by avoiding rushing from one place to the next and ensuring you leave with plenty of time to get where you're going.
Vent privately
If you are unable to keep your anger in check, close the windows and let go of your frustrations in your car. This way, no one else is involved and you are able to vent your anger in the privacy of your own vehicle. Should this prove unsuccessful, find a safe and quiet spot to pull over and remove yourself from the situation.
Be a polite driver
Avoid being an aggressive driver by cutting out any behaviour that could be perceived as hostile. This includes, excessively using your horn or flashing your headlights, tailgating, changing lanes quickly and often, talking on your mobile phone, and making rude gestures to other drivers.
Avoid confrontation
Becoming involved in an altercation with another driver is both unhelpful and potentially dangerous. The other driver may be even angrier than you are and an argument could put both yourself and any passengers you have at risk. Don't retaliate to any rude or aggressive remarks and avoid yelling. By behaving in the same way as an angry driver, you are just as part of the problem as they are.
If you become involved in a traffic collision as a result of another person's road rage, you may be entitled to compensation. Get in touch with First Personal Injury today to discuss making an accident claim.
Personal Injury Compensation Claim
First Personal Injury has helped members of the public across the UK secure personal injury compensation. If you think you or someone you may know is entitled to compensation, give First Personal Injury a call to discuss your or their potential personal injury compensation claim today.