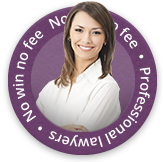 If you have suffered a broken finger as a result of an accident that wasn't your fault, you may be able to make a claim for personal injury compensation.
The fingers are one of the easiest areas of the body to break due to the amount of time they are in use. A broken finger can potentially have a major impact on a person's quality of life depending on the type of break and whether or not they will fully recover from the injury.
What Are The Most Common Types Of Accidents That Could Result In A Broken Finger?
A broken finger is an extremely common injury and could occur from a variety of accidents. For those who work with machinery, on building sites or in factories, broken fingers could occur if they have not been adequately trained, are working with faulty equipment or are not supervised properly.
Broken fingers can also occur following road traffic accidents, as well as slips, trips and falls.
What Should I Do?
If you have suffered a broken finger as a result of an accident that wasn't your fault, you should contact a personal injury solicitor with experience in this field. You should seek a legal team that specialises in the type of accident you suffered as opposed to the injury. For example, if you suffered a broken finger due to a work-related accident you should contact a solicitor with specific experience of cases following accidents at work.
What Will Be Included In The Personal Injury Claim?
Your specialist personal injury solicitor will not only make a claim for your pain and suffering but will also claim for any financial losses and expenses which you may have incurred as a direct result of your injury. This could potentially include lost income, medical expenses and travel expenses.
How Much Compensation Can I Expect To Receive?
The circumstances of each case will be different. Accordingly, the level of compensation for each individual will differ. The number of fingers injured and which particular finger on your hand will also affect the level of damages received.
The following is a guide on the potential levels of compensation.
| | |
| --- | --- |
| Type of broken finger injury | Potential compensation |
| A simple fracture to one finger, from which you have a full recovery (amount depends on finger fractured) | £2,000 – £9,760 |
| More serious broken bones – fractures to several fingers and injuries to tendons from which you do not fully recover and which lead to permanent symptoms/ deformity | Up to £29,290 |