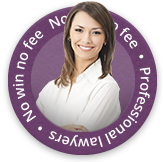 If your toe has been broken in an accident that was not your fault then you may be able to make a personal injury claim.
Although rare, there are some long-term effects of a broken toe which can lead to permanent disability. This can also then lead to the lowering of employment of prospects and the inability to carry out everyday tasks.
How much compensation for a broken toe depends on the level of pain and suffering you have experienced and the level to which your injury has impacted on your life including your ability to work.
Compensation Levels For Broken Toe Injuries
If your broken toe injury has been severe, for example, you have suffered a crushing accident and the need to amputate has been narrowly avoided, compensation amounts in these cases will be around £9,800 up to £15,000. This will cover injuries which are subject to lasting damage
If you have had multiple fractures in your toe then this could lead to permanent disability because of the pain associated with moving. Scarring may also be evident and unsuccessful operations can also precede this level of injury. Accompanying claim fees for this degree of damage is approximately £6,850 up to £9,800
If your toe fracture or break has been categorised as 'moderate' then it may be that you have experienced a straightforward fracture. You can expect to receive no more than £4,000 if your injury resolves in a short space of time. If your broken toe injury is more complex your settlement fee can go up to £6,850
Claim For Broken Toe Compensation With First Personal Injury
First Personal Injury solicitors recommend that you speak to an accident claims specialist to find out in more detail how much compensation for a broken toe.
Our team will be able to provide you with more accurate guidance on claim amounts when we know more about your injury. Please call us on 0800 808 9740.