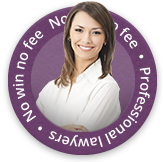 An injury to the brain can be caused in many different ways. It could be the result of an accident at work, a road traffic accident, an accident in a public place or due to medical negligence.
The effects of a brain injury can vary depending on the accident and the individual involved. Cognitive difficulties can occur as can memory loss and/or an inability to concentrate. In extremely serious accidents permanent brain damage can occur as well as physical disability.
How much compensation can be awarded for a brain injury?
In most instances, the amount of compensation awarded following a personal injury claim involving a brain injury will be a lot higher than the standard personal injury compensation claims. This is often to reflect the serious nature of these types of injuries and the devastating impact they can have on people's lives.
What will be taken into account?
Compensation for a brain injury should take account of the pain and suffering endured, however, with an injury so serious there is likely to be a considerable amount of 'special damages' claimed on top of this initial amount for the injury. Special damages are other losses arising as a direct result of an accident.
Examples of special damages are rehabilitation costs, nursing care, disability aids, or specialist equipment. Further costs incurred could include transport costs and the cost of having a house modified to suit an individual's changed needs.
Claims can also be made for past and future lost earnings if the person is unable to continue to work as a result of their injuries.
What should I do?
If you or someone close to you has suffered any form of brain injury as a result of an accident that wasn't your or their fault, you should contact a personal injury solicitor with experience in this field.
The law relating to personal injury compensation for brain injuries can be extremely complicated and will require a legal team with specific expertise in this area.
How much compensation will be awarded?
Each case involving brain injuries will be different and so each award of compensation will be specific to the individual case.
The following is a guide on the potential levels of compensation for these types of injury:
Minor brain damage – £10,000 – £28,250
Moderate brain damage – £28,250 – £144,000
Moderately severe brain damage – £144,000 – £185,000
Very severe brain damage – £185,000 – £265,000
In some instances where a claim involves a severe brain injury and where there are also a variety of special damages, the level of compensation awarded can sometimes be many millions.
Personal Injury Claims
If you've had a personal injury you may be entitled to compensation. First Personal Injury solicitors will help assist your prospective claim and help further win your compensation if you're entitled to it.
Contact First Personal injury today by ringing the number above alternatively by filling out the online claims form.