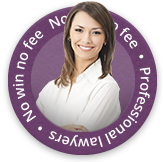 In order to reduce the risk of noise dangers at work, the Health and Safety Executive have produced a flow chart to highlight the processes that employers should put in place to keep their employees safe and to minimise the risk of personal injury compensation claims.
Employers should assess the risks
Identify noise hazards
Estimate likely exposure to noise
Identify measures required to eliminate or reduce risks, control exposures and protect employees
Make a record of what is required in an action plan
Worker information and training
Consult workers and allow their participation
Give employees information, instruction and training about the risks, control measures, hearing protection and safe working practices
Protect employees by eliminating or controlling noise risks
Eliminate or reduce risks by using good practice and known control and management solutions
For the higher-risk cases, plan and put in place technical and organisational noise-control measures
Make sure the legal limits on noise exposure are not exceeded
Provide hearing protection

The best results with the client's best interests at the centre of the claim.
Sara from Lincolnshire
See more testimonials
Protect your employees with hearing protection
Make sure its use is mandatory for the high-risk cases (keep working on technical and organisational control measures)
Manage the use of hearing protection; using zones, instruction and supervision
Maintain the use of the equipment
Maintain any noise-control equipment and hearing protection
Ensure that anything supplied is fully and properly used
Employees should use the controls provided and report any defects
Employees must use hearing protection where its use is mandatory
Health surveillance
Provide health surveillance (hearing checks) for those at risk
Use the results to review controls and further protect individuals
Employees should co-operate and attend for hearing checks
The full flow chart can be seen at the HSE website.
If you believe that you have noise-related hearing problems that you sustained as a result of your work, you may well be entitled to industrial deafness compensation. Under the Noise at Work Regulations 2005, employers have a responsibility to ensure that workers' hearing is not damaged by a noisy workplace. Contact First Personal Injury to see if you are entitled to claim.