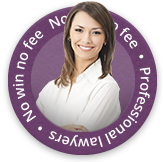 If you have suffered industrial deafness as a result of your working environment you may be able to make a personal injury compensation claim.
The industrial deafness solicitors at First Personal Injury are experienced in dealing with this kind of claim and are ready to help you claim the compensation you deserve.
Contact our team today on 0800 808 9740 or complete the form on the right to request a call-back.
Industrial deafness
Industrial deafness (also referred to as occupational deafness or noise-induced hearing loss) is a condition that results in the loss of hearing due to an individual's working environment. It can include permanent symptoms or can exist over a prolonged period of time.
Work injury claims
All employers have a duty of care to ensure the overall safety of the workplace. They are required to make sure it's free from the risk of an accident or injury by ensuring:
Competent workers are employed
Equipment provided to workers complies with safety requirements
Adequate clothing and safety equipment is available if required
All staff are properly trained and supervised
If you have suffered industrial deafness due to your working environment caused by a breach of one of the above duties you may be eligible to make a compensation claim for personal injury in the workplace.
Levels of compensation
The amount of compensation that can be claimed for industrial deafness depends on several factors including, but not limited to, the following:
Whether the hearing damage is partial or total
If you suffer from tinnitus (ringing in the ears)
If the hearing loss is in one or both ears
The following is just a guide as to the levels of compensation available for pain and suffering:
| | |
| --- | --- |
| Level of hearing loss | Potential compensation |
| Some hearing loss with occasional tinnitus | £4,800 – £8,000 |
| Hearing loss and more serious tinnitus | £8,000 – £19,000 |
| More serious hearing loss and severe tinnitus | £19,000 – £30,000 |
| Total hearing loss in one ear with tinnitus | £19,000 – £30,000 |
| Total hearing loss in both ears with tinnitus | up to £70,000 |
Your personal injury compensation claim may also involve a claim for lost wages, travel expenses, medication and any other reasonable expenses which have been incurred following and as a result of the accident. This will depend on the individual circumstances of your case.
How First Personal Injury can help with Industrial Deafness claims
If you believe your employer is at fault causing your industrial deafness, the first step is to contact a personal injury solicitor with experience in this area. At First Personal Injury, our lawyers have handled industrial disease claims for 25 years and are on-hand to help you with your claim.
After you have spoken to a member of our team, we will be a position to determine whether or not you are entitled to claim industrial deafness compensation. If there appears to be a valid claim, we will bring the compensation claim against your employer on your behalf and work hard to secure you the compensation you deserve.
This area of the law can be complicated. so it's essential that you seek help from a legal team with previous experience, knowledge and success. Do not hesitate to get in touch with the experts at First Personal Injury. You can call us on 0800 808 9740 or, if you would prefer, contact us online to request a call-back at a time that suits you.