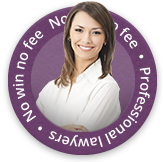 If you're successful in a compensation claim for personal injury following an accident that wasn't your fault, it's likely that you'll be awarded compensation for the following:
The special damages you receive will be dependent on the individual nature of your case as they will be specific to the individual financial losses you have suffered due to your injuries, for example, medical costs or loss of earnings.
Damages awarded for pain and suffering will also be specific to your case. For example, there isn't a standard amount for pain and suffering for those involved in car accidents; it will always depend on what happened and the injuries that you have suffered.
The following criteria will always play a part in calculating the amount of compensation for pain, suffering and loss of amenity.
Severity
How severe your injury is will always play a vital part in your compensation claim. Was your injury life-threatening for example? Whether or not you had to undergo surgery or another form of treatment will also be an important factor.
Duration
How long your injury lasted and the suffering associated with it will also play a vital role in determining the compensation potentially available to you. The length of time you've endured physical, emotional or mental suffering is key. If your injuries or symptoms are permanent or cause scarring then this will increase the amount of compensation that you will receive.
Evidence
As is the case with any kind of legal claim, the evidence will always be key.
For your claim to be successful, it must be proven that the other side was responsible for your accident and that the accident caused the injuries that you sustained.
Evidence will be obtained from an independent medical expert who is considered an expert in the medical area relevant to the site of your injury. It may be that more than one expert is required, depending on the type of injuries you have sustained. The medical expert will provide a report and include a prognosis on your injuries and whether or not they recommend any further treatment.
Pain, suffering and loss of amenity
'Special' damages (for all your out of pocket expenses)
Making a personal injury claim with First Personal Injury
If you believe you have a valid claim, the personal injury lawyers at First Personal Injury are on-hand to help you. Get in touch with our team today on 0800 808 9740 for a free, confidential discussion about your circumstances.