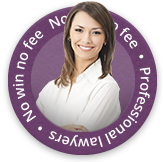 When a road accident occurs it is not just the drivers of the vehicles involved that are injured and go on to make a compensation claim. If there are passengers in the car, chances are they too will suffer some form of injury. In 2006 alone around 55,000 vehicle passengers died or were injured in a road traffic accident. So what do you do if you are a passenger in a car collision? We take a look at your rights and how to claim compensation.
Your Legal Right As A Passenger In A Car Accident
When the driver of the car which holds the injured passenger is considered to be at fault for their injury, the passenger has a legal right to make a claim for compensation against that driver's insurance provider. But, if the driver of the other vehicle involved in the incident is found responsible, a claim can be made against their provider.
Claims And Insurance Companies
However, when an insurance company has a claim issued against them, it does not automatically mean they will award you compensation. An investigation will be launched by the insurance company, examining the cause of the accident, witness reports and police files. To assist you throughout this process you will need a personal injury lawyer to provide legal representation. Here at First Personal Injury, our team of in-house lawyers handle all types of accident claims on a no win no fee basis, taking expert care of your claims every step of the way.
Passengers Are Still Entitled To Claim
Drivers have a duty of care to drive carefully and prevent accidents. Unfortunately, this does not always happen and there are thousands of car accidents on UK roads every year. Regardless of how well you know the driver of the car, if you are a passenger in a car accident that was the fault of your driver, you are still entitled to make an accident claim.
Driver Is A Friend or Family Member?
If the culpable driver is a friend or family member, it is worth noting that your claim won't cost them a penny. Whilst they may lose their no claims bonus, any compensation as a passenger in a car accident, awarded to you, as well as any legal fees or other costs incurred, will come straight from their insurance provider.