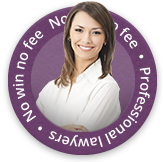 The Health and Safety Executive recognises that slips and fall are more likely to occur during cold weather and that these conditions could lead to an increase in accident claims.
They offer advice to employers and business owners on how to reduce the risk of slips on ice, frost or snow:
Identify the areas which are most used by pedestrians and therefore most likely to become icy like the entrances to buildings
Monitor the weather conditions and take action when the forecast is for freezing weather. Check the Met Office Website, BBC Weather Website and the Highways Agency website for information.
To prevent falls on slippery surfaces:
Use grit and cover walkways to prevent overnight freezing
Divert pedestrians via alternative and routes when ice forms
Personal Injury Compensation Claim
For years, First Personal Injury has helped people across the UK secure personal injury compensation. If you think you or someone you may know is entitled to compensation, give First Personal Injury a call to discuss your or their potential personal injury compensation claim today.