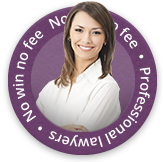 Control Of Noise At Work Legislation
When they were introduced in 2005, The Control of Noise at Work Regulations became the most important piece of legislation in preventing industrial deafness. It came into effect in all areas apart from the music and entertainment industry, where it was introduced in April 2008.
1.1 Million People At Risk of Industrial Deafness
At present, it is thought that up to 1.1 million people are at risk of industrial deafness or tinnitus as a result of their workplace and it is hoped that these regulations will reduce this number. These most recent regulations update, change and expand upon the Noise at Work Regulations of 1989 to make industrial deafness a less likely outcome of working in a noisy environment. Read the Noise at Work Regulations 1989.
Control Of Noise At Work Action Levels
The Control of Noise at Work Regulations 2005 gives several "action levels", which mean that if noise reaches a certain level, an employer must take specific action.
The first action level is that of a daily average workplace noise of 80 dB. If noise reaches this level, employers must educate their workers as to the effect of noise and what can be done to protect them. They must also provide and maintain hearing protection for all the employees affected by the noise level. The 2005 regulations also state that employers must try to minimise the level of noise in the environment before bringing in hearing protection measures. This can be achieved through various methods, such as fitting noise-absorbing panels to reduce sound reflection or modifying equipment to make it quieter.
The second action level is that of an average workplace noise of 85 dB or a peak of 137 dB. These regulations state that employers must enforce the use of hearing protection if workplace noise exceeds this level. Hearing protection zones, where workers must wear ear protection, must also be clearly marked at this level of noise. Average levels must never exceed 87dB nor peak at 140dB. This is known as the peak action level.
Recommendations From The Legislation
The Control of Noise Regulations 2005 recommends that a "competent person" should carry out noise measurements. There are many companies that can provide a professional assessment and monitoring of levels of noise in UK businesses. It is important that an accurate measurement is taken so that the correct precautions can be employed to avoid workers suffering industrial deafness or tinnitus.
It is not always straightforward to measure the level of noise in a workplace, although the general rule is that two workers should be able to have a conversation at a distance of two metres without having to raise their voices. If it is not possible to converse at this distance, it is likely that workplace noise could be damaging to the ears.
Have You Been Affected By Noise Levels At Work-related Hearing Problems?
If you believe that you have noise-related hearing problems that you sustained as a result of your work, you may well be entitled to industrial deafness compensation. Under the Noise at Work Regulations 2005, employers have a responsibility to ensure that workers' hearing is not damaged by a noisy workplace. Contact First Personal Injury to see if you are entitled to claim compensation.