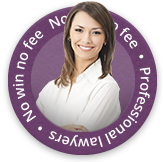 Every year, the number of cars on our roads greatly increase. In 2011, the OECD's International Transport Forum forecast that the number of cars worldwide would reach two and a half billion by the year 2050.
Now, that's a lot of cars!
It should, therefore, come as no surprise that the vast majority of car drivers will be involved in at least one road traffic accident during their time on the road. And it's not just drivers that can be involved in traffic accidents – passengers, pedestrians and cyclists are all at risk too as they also use our roads on a daily basis.
Unfortunately, serious accidents do happen on a regular basis, and these accidents can result in any or all of the following;
• Loss of earnings due to injuries sustained
• High medical bills
• Pain and suffering
• Emotional trauma
When you are the victim of such an accident, it's your right to make a road traffic accident claim. Making a claim may seem like a very complex legal process, but it is actually a lot more straightforward than you think.

I thank you for all your help. We really fell on our feet finding your firm and rest assured I will be fully recommending you to all my friends.
Anonymous from Manchester
See more testimonials
The First Step
The process of making a road traffic claim is started by simply picking up the phone and seeking the help of a trained and experienced professional.
Expert Legal Advice
You don't need to know all about the law to be successful in receiving compensation for a road traffic accident that you have been involved in. A specialist personal injury lawyer will provide you with the information and guidance that you need so that you are fully aware of your rights and entitlements. They will explain your rights to you in detail to ensure that you make the best decision possible for your own specific case. Once you have unloaded the details of what happened, your lawyer will be able to tell you if you have a valid claim or not. In the case that they think you have a valid claim for compensation, they will advise you on what step to take next.
Medical Examination
An independent medical examination will be required when filing for a road traffic accident claim. Once the examination is completed, a medical report will be prepared. This report will make up a vital component of your case, as it will be used as evidence to show that your injury was in actual fact caused as a direct result of the accident in question. It is important to remember that road traffic accident injury claims are more likely to be successful if there is a medical report present. You should always get examined by a doctor after you've been involved in a car accident, even if you feel relatively fine at the time of the accident.
High Legal Costs
People often avoid making a road traffic claim due to the potentially high cost of legal fees. You have probably heard of lawyers offering their services on a 'No Win, No Fee' basis. What does this mean? The term 'No Win, No Fee' is used to describe an arrangement whereby a lawyer will only get paid if his/her client is successful in receiving their compensation claim. Don't let the prospect of high legal fees affect your decision to file a claim, it is your right to receive the compensation that you deserve. Compensation will not heal your injuries or suffering, but it may help you in the long healing process that you must endure.
Be Wise and Keep Records
It is impossible to stress just how important it is to keep records of every detail of the accident. Everything from the date, time, location, photographs, witnesses present, injuries sustained and medical records need to documented and recorded. Take note of the relevant details as soon as possible after the accident, as this ensures that the information is as clear and precise as possible. Any evidence of debris that can be found at the scene of the accident must also be photographed and collected. The more records you have, the stronger your case will be.
Settlement of Claim
A lot of road traffic accident claims are settled out of court, this prevents victims from having to worry about lengthy and stressful court sessions. Having said this, it is best practice to follow the advice of your professional lawyer at all times. They are the ones that have dealt with cases like yours before and they will know best and decide whether it's best to accept an out of court settlement. In the case that your lawyer thinks it's best to proceed with a court case, just remember that they have come to this conclusion with your best interests in mind. Don't feel embarrassed or stressed about having to appear in court as your lawyer will be with you every step of the way fighting for the compensation that you truly deserve.
Have you been in an accident that wasn't your fault?
If you or someone you know has been in an accident that wasn't your fault, you could be entitled to accident claims compensation. Our expert personal injury solicitors are waiting to hear from you to assess your potential accident claim.
Contact First Personal Injury by ringing the number above or by filling out the online compensation form.