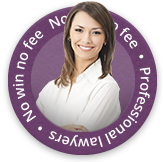 , A slip or fall in a supermarket is a common form of accident that you can claim personal injury compensation for. If you have slipped, tripped or fallen in a supermarket and have suffered an injury, you may be able to make a claim.
To help you ensure that you receive the best possible outcome for you in your supermarket slip claim, you should take the following steps.
Make someone aware of your accident
If you slip or fall in a supermarket, you should ensure that the accident is reported to a member of staff as soon as possible. Supermarkets and other shops should have an accident/incident book to record any issues that occur in-store. When it comes to making your claim, it's useful if your accident is recorded in the incident book, this is especially true if it wasn't captured on CCTV. If it is not recorded or captured on CCTV, it may be difficult to establish that your accident occurred in the store.
Make staff aware of the accident and ask that it is recorded in the incident book. At this point, there is no need to explain to them that you will be making a personal injury claim.
Understand your surroundings
Having injured yourself, gauging an understanding of your surroundings isn't necessarily the first thing you're going to think to do. However, your surroundings may form a key part of your claim. If, for example, you've injured yourself in a supermarket by slipping on a wet floor, the supermarket will likely be held liable if there was no sign indicating the floor is wet. If there was a sign, it would be assumed a reasonable person would not walk on the floor or would at least take more care. Make a note of this as soon as the accident has occurred.

Absolutely fantastic, good advice and solid support. First Personal Injury understood my personal situation and helped work around it to better my needs.
David from Nottinghamshire
See more testimonials
Make a note of any witnesses
When you fall in a public place like a supermarket, there are likely to be people who come to your aid and help you up. If other people were nearby when you fell, it's also likely they saw the accident. If they saw it, they can be useful witnesses in your compensation claim. Ask them for their names and phone number and make a note of their details. They might be able to provide a witness statement for you later down the line which could be a vital part of your claim.
Get in touch with personal injury solicitors
To bring a claim against the company the supermarket where you suffered your injury, you must contact personal injury solicitors with experience in this area of the law.
Personal injury claims can often involve specific legal issues and can be complicated. To stand the best chance of being awarded compensation for personal injury, you must have the assistance of specialist personal injury solicitors.
Claim following a supermarket slip with First Personal Injury
At First Personal Injury, we have helped people following accidents of this nature for more than 25 years. Our expert lawyers are perfectly placed to help you with your potential claim.
Following an initial conversation with you, we will be able to advise whether or not you have a personal injury claim. We will be on hand at every step of the way to answer any questions you have. If you have a potential claim, will work hard on your behalf to ensure you received what you are entitled to.
For a no-obligation conversation about your accident, please get in touch with our specialist solicitors on 0800 808 9740 or contact us online.
Have you been in an accident that wasn't your fault?
If you or someone you know has been in an accident that wasn't your fault, you could be entitled to accident claims compensation. Our expert personal injury solicitors are waiting to hear from you to assess your potential accident claim.
Contact First Personal Injury by ringing the number above or by filling out the online compensation form.