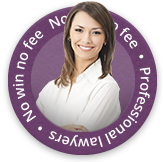 This is a common form of accident that you can claim personal injury compensation for. If you have slipped, tripped or fallen on private property such as a supermarket and have suffered an injury, you may be able to make a claim. Here's what you should do.
Make someone aware of your accident
Supermarkets and other shops should have an accident/incident book to record any issues that occur in store. When it comes to making your claim it's helpful if this is noted in the incident book. If it isn't and the incident wasn't captured on CCTV, it may be difficult to establish that the injury occurred in the store.
Make them aware so it is recorded in the incident book, but make sure you make no guarantees in terms of whether or not you'll be making a personal injury claim.
Understand your surroundings
Having injured yourself, gauging an understanding of your surroundings isn't necessarily the first thing you're going to think to do, but it may form a key part of your claim. If for example, you've injured yourself in a supermarket by slipping on a wet floor, the supermarket will likely be held liable if there was no sign indicating the floor is wet. If there was a sign, it would be assumed a reasonable person would not walk on the floor or would at least take more care. Make a note of this as soon as the accident has occurred.


I was a passenger in a car involved in a road traffic accident and suffered serious injuries to my right shoulder, my elbow and scarring to my forehead. I was unable to work for a long time. First Personal Injury dealt with my case from the outset. I never expected that I would receive £21,191.00 of compensation for my injuries and other losses I had as a result of the accident. I am delighted with the outcome of my claim and would definitely recommend First Personal Injury to anyone who wants to make an accident claim.
Natasha from Manchester
See more testimonials
When you fall in this manner there's likely to be people who come to your aid and help you up. If they were close to you when you fell, it's also likely they saw the accident. If they saw it, they can be useful witnesses in your compensation claim. Get their phone number or numbers – it could be a vital part of your claim.
Get in touch with personal injury solicitors
In order to bring a claim against the company that owns the premises where you suffered your injury, it's vital that you contact personal injury solicitors with experience in this area of the law.
Personal injury claims can often involve specific legal issues and can be complicated. To stand the best chance of being awarded compensation for personal injury, it's imperative you have the assistance of personal injury solicitors.
An analysis of your claim will come first, then will an estimate of the potential levels of compensation. All legal elements of the claim will be dealt with on your behalf.
Have you been in an accident that wasn't your fault?
If you or someone you know has been in an accident that wasn't your fault, you could be entitled to accident claims compensation. Our expert personal injury solicitors are waiting to hear from you to assess your potential accident claim.
Contact First Personal Injury by ringing the number above or by filling out the online compensation form.