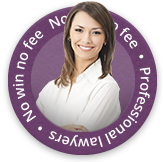 Most injury types that result in a permanent injury or a requirement of prolonged rehabilitation often have a support group or organisation associated with providing people with the support and care they need. Over the coming weeks, we will highlight a particular group that provides support after injury.

What Is The Spinal Injuries Association?
The Spinal Injuries Association (SIA) is the leading national charity for spinal cord injured people. They are unique in that they are a user-led organisation with all their Trustees being spinal cord injured themselves.
Aims and Objectives of SIA
Offer support and assistance from the moment of injury and for the rest of a paralysed person's life
Provide services to increase an individual's quality of life
Increase knowledge and awareness of the causes and consequences of spinal cord injury
Campaign for the best medical and social care for spinal cord injured people
Make A Personal Injury Claim
If you feel that you may have cause to make any type of accident or injury claim for compensation (including spinal injuries), then you should contact our team of experienced personal injury solicitors without delay, as time limits do apply in most cases. Either call us on the number above or use our quick and simple online injury claim form so that one of our team can come back to you to discuss your situation in confidence and advise accordingly.