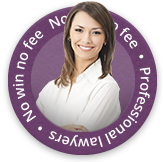 Considering Making A Claim For Criminal Injuries Compensation?
If you have been involved in a violent act of crime through no fault of your own, then you could be able to make a criminal injuries compensation claim.
What Is The Criminal Injuries Compensation Authority?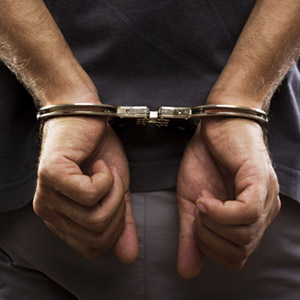 The Criminal Injuries Compensation Authority is a public body of the government that provides compensation amounts to individuals who have been injured in violent crimes. Set up in 1996, CICA covers the areas of England Scotland and Wales and is funded by the Ministry of Justice and Justice Directorate (the latter for Scotland).
The organisation receives 65,000 applications every year and there is also around £200 million paid out annually in criminal injury compensation claims.
The compensation amounts are defined by a scale which is set by Parliament in the form of a tariff, where there are approximately 400 different types of injury and 25 levels of compensation attached to each one. Compensation amounts on the tariff range from £1,000 to £250,000. Like with all other compensation claims, the amount you are due will depend on your circumstances.
How Can First Personal Injury Help With My Criminal Injury Claim?
In most cases, your criminal injury claim can be conducted through CICA but there are some circumstances when the help of a personal injury lawyer is valuable.
If your injury was very severe and you have suffered extreme losses then in some cases, there is room for us to help you receive the maximum amount of compensation you deserve.
If you believe you have a criminal injury case then please call our accident injury solicitors on 0800 808 9740. Our team can help give you a better indication of how much compensation for a criminal injury.
Types Of Criminal Injury Compensation Claims

I was very happy with the service from First Personal Injury. I have already recommended you to a number of people and will continue to do so in the future.
Jason from Wiltshire
See more testimonials
There are hundreds of different types of claims which can be made through the Criminal Injuries Compensation Authority. Acts of violent crime are those which demonstrate intent to physically harm another and the level of seriousness associated with each one will be judged by the extent of the physical and psychological injuries inflicted.
In our experience, as personal injury lawyers, we have seen many different kinds of violent acts of crime claims. Some of those include being assaulted by a gang of people and suffering from physical and psychological injuries following the event or being shot or stabbed during a crime like a robbery.
Common Criminal Injuries
Almost any injury can be sustained during a physical assault. Here are a few common types of criminal injury and the related compensation amounts:
In all cases, the extent of your symptoms; whether or not you have been able to work and your age will all be considered.
Head and brain injuries
| | |
| --- | --- |
| Type of injury | Potential compensation |
| Serious head injury resulting in brain damage | Up to £288,500 |
| Minor brain injury | Up to £201,500 |
| Less severe brain damage | £11,000 – £30,750 |
| Minor head injury | Approximately £1,575 |
Psychological injury
| | |
| --- | --- |
| Type of injury | Potential compensation |
| Severe psychiatric and psychological damage | £39,150 – £82,750 |
| Moderate psychological damage | £4,200 – £13,650 |
| Less severe psychological damage | £1,100 – £4,200 |
| Post-traumatic stress | £2,800 – 71,850 |
Am I Eligible To Make A Criminal Injuries Compensation Claim?
To check your eligibility for making a Criminal Injuries Claim, see below some of the prerequisites for making a claim:
The case must be reported to the police
You must have tried to get medical treatment for your injury or injuries
You must be a resident of the UK or a member of the EEA (European Economic Area)
The injuries being claimed for must have resulted because of a violent act of crime; CICA provides a detailed definition of a what this means, common examples include assault, rape and murder
There is a two-year time limit for making criminal injuries claims, this is different from the usual three-year time limit applicable to all other personal injury cases. Some exceptions do apply in rare instances e.g. if a case involves a child. In most cases, time limits are strict with few exceptions being made
If your claim is valued less than £1,000 then you will not be able to take it through the CICA
When assessing your claim there will be a focus on all the details including your behaviour leading up to a crime of violence and also after the event. It will also be looked into as to whether or not you have a criminal record, plus the way in which you have cooperated with the police
If you are claiming for a loss of earnings you must remember that you will not be compensated from CICA for the first 28 weeks you have not been working. There is also a cap on the amount of compensation you will get for a loss of earnings
Free legal advice is often available for Trade Union members
Finally, you will not receive legal costs as part of your compensation claim. You can deal with CICA directly or pay a fee to the personal injury lawyer who takes on your case
Who Will Help Me With My Criminal Injuries Case?
Not all crimes of violence need to be taken through CICA and some can be made against an employer or the individual who has attacked you, for example. If you conduct your crime of violence claim through CICA and also make a claim against an individual or an employer for the same case, then the amount you have made a separate claim for would need to be deducted from the amount from CICA.
In order to ensure you keep costs to a minimum, it is sometimes advisable to carry out the claim yourself, if this is possible. However, First Personal Injury lawyers do still help clients with CICA claims and can advise you of the validity of your case. Often, in situations where there has been a serious injury like a brain injury or a fatality, there can be complexities involved that would benefit from the assistance of an experienced personal injury lawyer.
Criminal Injuries Claim Advice From First Personal Injury
If you have been hurt in a violent act of crime and would like to know more about how to start a criminal injuries claim, the team at first Personal Injury lawyers can help you. If you would like more information and advice from our no win no fee solicitors then please get in touch with us on our national accident helpline on 0800 808 9740 or complete our online claim form.