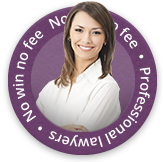 Making Personal Injury Claims For Children
It is not unusual to hear of a child having an accident. However, there are some instances where the accident could have been prevented. There can be various reasons for it including a lack of safety awareness, carelessness, driving over the limit or clinical negligence.
Whatever the reason for your child's accident, if it can be proven there was third party blame then it could be possible you have a valid claim. The extent of your child's injuries will reflect the amount of compensation they receive, as well as what kind of future is likely for your child. Where there has been a serious injury and additional care is required, it can be possible to organise interim payments of compensation up until the case goes to court.
Personal Injury Claims For Under 18s
If you are a parent you can claim for a child up until they reach the age of 18; as soon as they reach that age they have 3 years from their birthday in which they can make a claim for themselves. If you are a parent making a claim for your child then you are known in law as a 'litigation friend' who has to be independent of the accident where the injury took place. If you were involved in the accident with your child then you will not be able to be the litigation friend.
Sometimes the money given to children in compensation cases is put into a Special Investment Fund which the child can have access to when they reach the age of 18.
Types Of Children's Accident Claims
There are an infinite number of ways in which personal injury claims for children arise. Some of the following kinds of injuries and accidents are the most common:
An accident occurring on a school trip
A fall or slip public pathway or park
As a passenger in a road traffic accident
During a medical procedure e.g. being delivered as a new born and suffering from cerebral palsy
Sometimes children can be involved in accidents at work e.g. they have been exposed to harmful dust from their parent's workplace clothing
What Will Child Accident Claim Cover?
Your claim could cover the cost of getting your child back to health as well as the pain and suffering your child has experienced. It could also cover the time off work you have had to take and what that loss of earnings adds up to.
Claiming Compensation For A Child
If you would like to know more about claiming compensation for a child then please call our no win no fee solicitors on 0800 808 9740. First Personal Injury has experience in dealing with a broad range of personal injury claims for children and we are committed to working hard to get the compensation you and your family is entitled to.
Personal Injury Claims with First Personal Injury
First Personal Injury has built up a reputation across the United Kingdom for their approach to accident and personal injury claims. Working with members of the public who have had personal injuries, we continually exceed our clients' expectations.
Contact First Personal Injury's accident claims solicitors free today by calling 0800 808 9740 or by completing our online enquiry form.