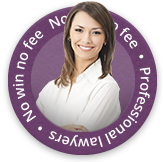 If you are considering making an accident claim you should first know what a personal injury is.
Disease, Illness And Personal Injury
A personal injury is not always physical injury, disease or illness, it can be a psychological illness or disease. A personal injury can result in death.
Personal Injury Claims From Work Injuries
Work-related accidents/injuries which would include physical injuries caused by accidents at work but also illnesses caused by working with hazardous substances like asbestos.
Psychological Illnesses caused by working under extreme stress.
---
Personal Injury From Accidents On The Road
Road Traffic Accidents injuries sustained during a road traffic accident which wasn't your fault.
---
Defective Product Claims
Injury from Faulty Goods or Services
These are only a few examples of personal injuries. If you would like to find out whether you are entitled to make a personal injury claim, you should speak to an experienced personal injury solicitor.
Personal Injury Claims with First Personal Injury
First Personal Injury has built up a reputation across the United Kingdom for their approach to accident and personal injury claims. Working with members of the public who have had personal injuries, we continually exceed our clients' expectations.
Contact First Personal Injury's accident claims solicitors free today by calling 0800 808 9740 or by completing our online enquiry form.
---