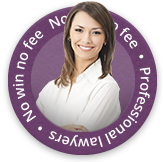 Your local authorities and council have a legal responsibility to ensure people are safe when on council land or in a council property. When a duty of care fails, people can easily suffer personal injuries due to a number of issues such as a slip, trip or fall. Further problems may include injuries relating to the council failing to maintain pavements and roads, as well as school grounds and public parks.
If a pot-hole has opened in the ground, for example, and a person happens to trip or fall and injure themselves as a result, this is ultimately down to a lack of care from the council. If an individual falls over due to an uneven pavement, usually the worst that will happen is a minor cut or bruise. However, sometimes injuries can be far more serious and distressing for the individual involved. For example:
• Significant lacerations to the skin
• Broken or fractured bones
• Concussion
• Blood clots
• Damaged eyesight or hearing
Every year in the UK thousands of people are injured following accidents in public areas that are the responsibility of the local council. If you or somebody you know has suffered an injury that you believe is due to a maintenance fault from the council, you may be entitled to claim compensation. However, if you are claiming on tripping or falling in a public place and believe the reason for your fall was an uneven surface, First Personal Injury will require the following evidence:
• An uneven paving stone that was sticking up more than an inch from the ground
• A pot hole in the ground that is more than one inch deep
In order to support your case, it would be extremely beneficial if you have photographic evidence of the poor conditions on the pavement or road. If the road or pavement in question is repaired soon after your accident and you do not have photographic evidence of the reason for your injury, you may not be able to claim compensation. However, despite having evidence or not, if you contact First Personal Injury we will be able to explain in further detail the logistics of compensation claims against the council. In addition to photographs, it would also be beneficial for your case if you have the names and contact details of any witnesses of the event, as well as a police incident number if emergency services were involved.
How do I make a compensation claim against the council?
If you are interested in making a claim against the council for reasons other than personal injury, we will still be able to provide you with ample information on the claiming process. First Personal Injury has a team of solicitors with vast experience and knowledge in compensation claims against the council. To speak to one of our solicitors about a no win, no fee claim against your local authority or council, call us on our helpline 0800 808 9740. Otherwise, fill out our online injury claim form and one of our advisors will be in contact with you shortly.
Making A Personal Injury Claim with First Personal Injury
If you have had an accident at work, on the roads or while in hospital, then you could have a valid compensation claim. If you would like more information regarding who you will make a claim against then please get in touch with our no win no fee solicitors at First Personal Injury.
Personal Injury Claims with First Personal Injury
First Personal Injury has built up a reputation across the United Kingdom for their approach to accident and personal injury claims. Working with members of the public who have had personal injuries, we continually exceed our clients' expectations.
Contact First Personal Injury's accident claims solicitors free today by calling 0800 808 9740 or by completing our online enquiry form.