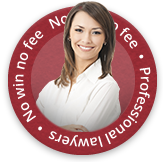 If you or a loved one have experienced cauda equina syndrome following an accident or medical negligence, the lawyers at First Personal Injury may be able to help.
Call us today on 0800 808 9740 or get in touch online for free no-obligation initial advice.
What is cauda equina syndrome (CES)?
Cauda equina syndrome occurs when the nerves in the spinal canal have been compressed and damaged. The condition is a rare, but very serious consequence of a slipped disc in the spine.
Cases of cauda equina syndrome should always be treated as a medical emergency. There is a small, 48-hour window in which to treat the condition effectively. Because of this, immediate referral for investigation and treatment is crucial.
As soon as a diagnosis is made, an individual will require surgery to relieve pressure on the cauda equina nerves and prevent permanent neurological damage.
Because cauda equina syndrome is a rare condition, there will be some GPs and consultants who have not come across it before. This is one of the reasons why diagnosis and treatment can be delayed. Unfortunately, if patients receive inadequate care resulting in delayed surgery, in some cases, this can have devastating consequences.
Causes of cauda equina syndrome
Cauda equina syndrome is usually caused by trauma to the lumbar spine. This might occur following various types of accidents including falls or road traffic accidents. In some cases, the condition is caused by a tumour or arises as a result of medical error or negligence.
If you have been involved in an accident or experienced medical negligence and suffer from any of the following symptoms, you should seek medical attention immediately:
pain, numbness and/or weakness in the legs
severe back pain
sexual dysfunction
lack of sensation or unusual sensation in the lower body
incontinence
difficulties passing urine or stools
Complications arising from cauda equina syndrome
Cauda equina syndrome symptoms can worsen rapidly if they are ignored or misdiagnosed. This can sometimes lead to devastating neurological effects. The condition can lead to permanent bowel or bladder problems. In the most serious of cases, it can result in paraplegia.
Making a cauda equina syndrome compensation claim
If your cauda equina syndrome (CES) was misdiagnosed, diagnosed too late or caused by medical negligence you may be able to make a claim for compensation.
At First Personal Injury, our solicitors understand the life-changing impact of cauda equina. While no amount will compensate you for difficulties you may face as a result of cauda equina syndrome, we can help you and your family secure a compensation package to alleviate any financial stress associated with your condition.
As part of a successful claim, we can help you access the care, therapies and any future surgery you require. We can also help cover the cost of specialist equipment or adaptations to your home that will make it easier to manage your condition. If you have been unable to work, we can help you claim back your loss of earnings.
Make a no win, no fee medical negligence claim with the cauda equina solicitors at First Personal Injury
We usually work on a no win, no fee basis. This means that there will be no financial risk to you and your family if you decide to go ahead with a compensation claim. Contact our expert medical negligence solicitors on 0800 808 9740 or contact us online to request a callback.